Alfonso Cid - Flamenco singer, flutist and composer.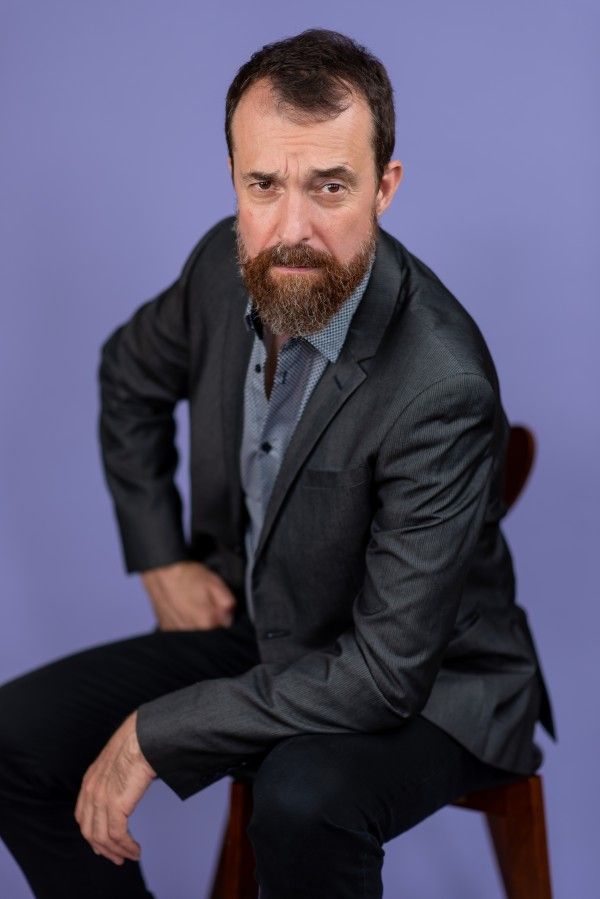 Photo by Terrence Hamilton.
Alfonso Cid was born on September 25th, 1969 and raised in Seville, the heartland of Flamenco music. His mother, an amateur singer from Triana, a Flamenco enclave in Seville, and his grandfather, an aficionado of Flamenco were his earliest influences.  He also had the opportunity of attending the activities of one the most significant Flamenco social clubs in Andalusia, the Peña Flamenca Torres-Macarena, since 1987. There he had the wonderful opportunity to attend performances by some of the greatest flamenco artists of all times: José Mercé, Fernanda and Bernarda de Utrera, Chocolate, Chano Lobato, Rancapino, El Pele as well as the dancers Javier Latorre and Carmen Ledesma among many others. He also was a member as flute player of the resident flamenco fusion band of the Peña Torres-Macarrena called "Al Baño María", which toured throughout Andalusia in venues such as "La Carbonería" and festivals in Málaga, Alcalá de Guadaira, Utrera and Lebrija.
Alfonso enrolled at the Seville Conservatory in 1990 to study flute and solfège. For the following 5 years he received a classical training.
He also performed at the Edinburgh Fringe Festival, Scotland, in August of 1996 and 1997.
In October 1997 Alfonso moved to the United States, since then he is based in New York City.  He has had engagements at Carnegie Hall's Weill Hall, Lincoln Center Out of Doors Festival, Town Hall, London's Royal Albert Hall and Sala Covarrubias in Mexico City with the great Flamenco dancer Pilar Rioja, and Mexico's Palacio de Bellas Artes with Flamenco dancer María Elena Amaya. He has also worked with all the significant artists in the Flamenco ambiance throughout the USA, performing and touring in the Tri-State area, Washington DC, San Francisco, Portland (Oregon), Chicago, Detroit, Atlanta, Kansas City, Louisville and Lexington (Kentucky), Seattle, Toronto, Ottawa, British Columbia, Mexico, Puerto Rico, the United Kingdom and Spain.
Alfonso joined forces with the conductor and mandolin virtuoso Tom Cohen as part of the Festival Sefarad in November of 2011. He had the honor of sharing the stage with the great Judeo-Moroccan singer Rabbi Haim Louk and the Al-Andalus Orchestra of Montreal. He also had the opportunity to tour Israel with the Jerusalem Andalusian Orchestra, also directed by Tom Cohen, in November 2016.
He performed at the 92 Y with singer songwriter and peace activist David Broza on his "Not So Christmas Show" on December 24th, 2011. This was the beginning of a great friendship with the Israeli singer songwriter that lasts till today and has taken them on tour throughout the USA with the "Cuarteto Habana".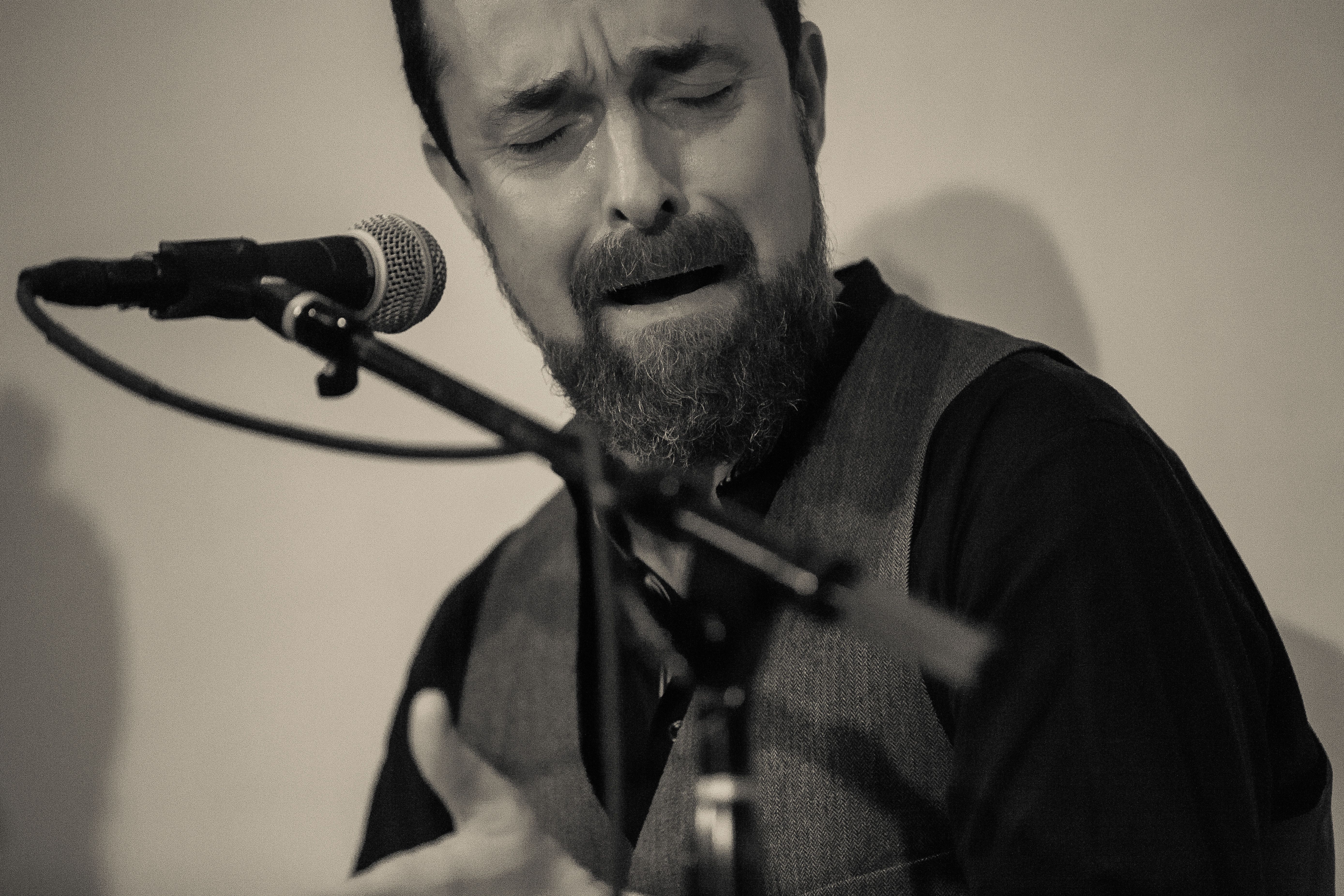 Photo by Ale Mallado. 
He has explored the Arabic roots of flamenco music as a member of the Arabic-Flamenco fusion band New Andalusia directed by Columbia University's professor and scholar Taoufiq Ben Amor. This band has performed many times at Alwan Arabic Culture Center (New York City), as well as York University in Toronto, Canada, the Arab American National Museum in Dearborn (Michigan), and has performances booked for the spring of 2023.
He has made many guest appearances at important venues including Madison Square Garden, Yankee Stadium, American Airlines Arena (Miami), Amway Center (Orlando), Staples Center (Los Angeles) and many others with the popular Latin artist Romeo Santos.  He had the honor of recording backing vocals in the song titled "Mi Santa" by Santos in which the great flamenco guitarist Tomatito was a featured guest artist. This artistic engagement with the King of Bachata extended from 2011 till 2015 and gave Alfonso the opportunity of touring extensively throughout Latin-America, Europe and the USA. Romeo Santos broke record TV ratings at the Festival de Viña del Mar on February of 2015 with an estimated 150 million audience of TV viewers. Santos also broke record audiences with two sold-out performances at the River Plate soccer stadium in Buenos Aires (Argentina) as well as the Estadio Nacional in Santiago de Chile, Estadio Nacional in Lima (Peru), Foro Sol in Mexico City and many other stadiums and arenas in the whole of South and Central America, Spain, France, Italy, Sweden, the Netherlands and Switzerland.
He was the recipient of two scholarships at the Cristina Heeren Foundation for Flamenco Art in Sevilla (Spain). He attended two summer intensive courses in July 2007 and 2008 and studied flamenco history, vocal technique and flamenco repertoire with maestro Paco Taranto and the new talents of Rocío Márquez and Elena Morales. This experience allowed him to start teaching flamenco "cante" (flamenco song) at Flamenco Latino Studios since February of 2008. He has given several "cante" for dancers workshops at Lotus Music and Dance Studios as well as series of lecture/demonstrations titled "El Baile Flamenco" in which he shares the structure of flamenco singing, guitar playing and choreography with artists and aficionados alike. 
In partnership with Flamenco Vivo Carlota Santa Alfonso produced in 2010 "La Música Flamenca" (The Flamenco Music) for the Lincoln Center Institute.  This is a show in which different aspects of flamenco song and music are introduced to audiences such as schoolteachers in professional development programs as well as kids in school performances.  
Since the out break of the Covid-19 pandemic, Alfonso created an online teaching method to continue his classes via video streaming. These classes are ongoing to this day.
Alfonso enrolled in the academic year 2021/2022 in the "Curso de la Cátedra de Flamencología" by the Universidad de Córdoba (Spain). In this course he attended a program of dissertations by highly regarded Flamenco music lecturers, scholars, musicologists and artists, completing it with the highest "sobresaliente" (A+) qualification. 
In January 2023 Alfonso collaborated as a Flamenco singing consultant in Indiana University-Bloomington's Jacob School of Music production of the opera "Ainadamar-Fountain of Tears" by Osvaldo Golijov. He coached two of their tenor students in the Flamenco singing role of Ruiz Alonso.
He released his first CD titled "Flamenco de vuelta e ida" on 2006 with his own Flamenco fusion project "Gazpacho Andalú" and guitarist Arturo Martínez.
He also released the debut album of his Spanish Indie Rock project "Dientes de Caramelo" titled "Pulpo" (Octopus) in March of 2012.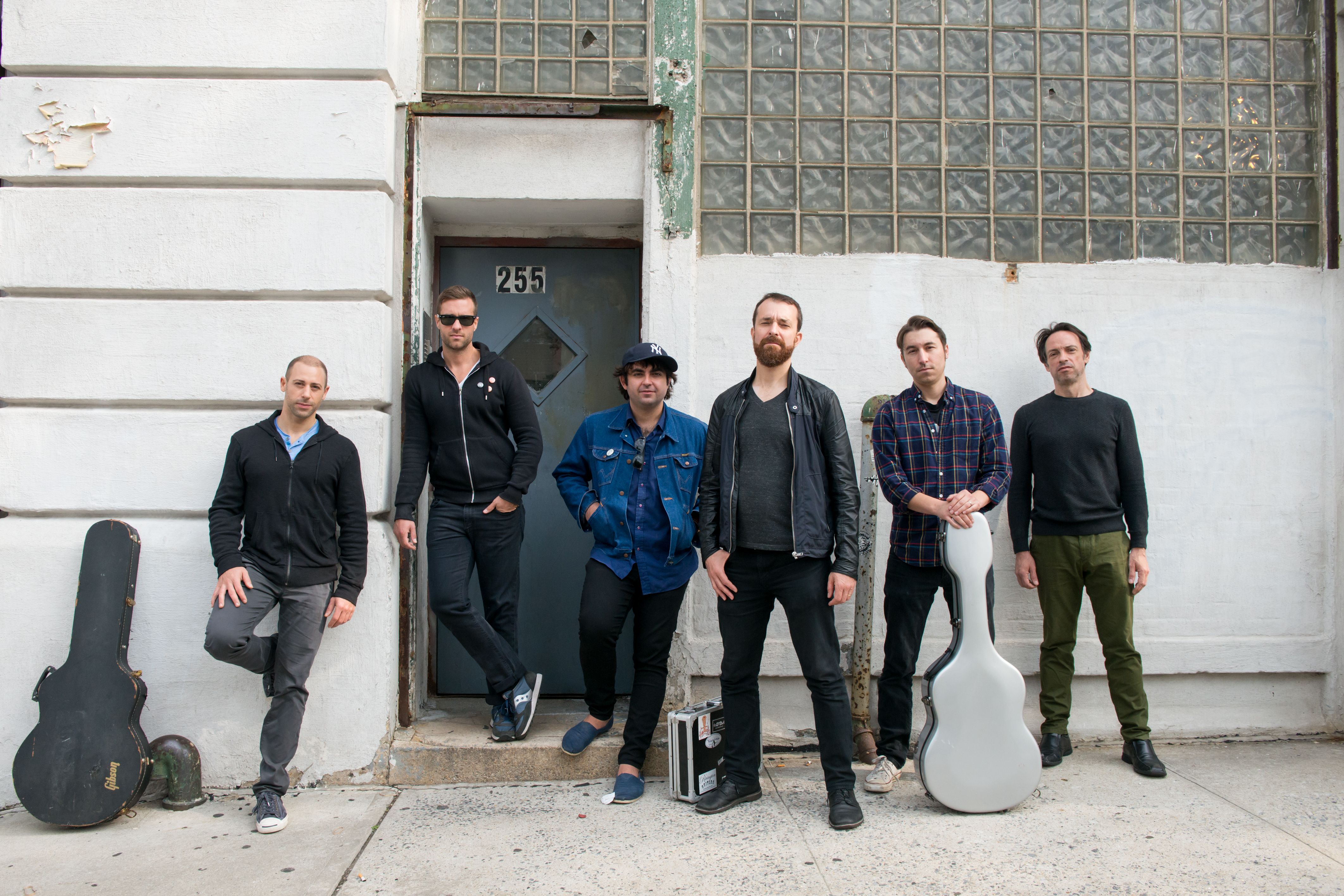 Dientes de Caramelo: Peter Teresi, Kevin Martillo, Christopher Morell, Alfonso Cid, Jed Miley and Sean Kupisz.
Photo by Mariliana Arvelo.
Alfonso is a founding member of the New Bojaira Jazz/Flamenco band with Spanish Jazz pianist Jesús Hernández, bassist Tim Ferguson and drummer Mark Holen. This band has released their first album titled "Zorongo Blu" on December 1st, 2018 in which great jazz sidemen such as legendary trumpetist Randy Brecker and saxophonist Peter Brainin are featured artists.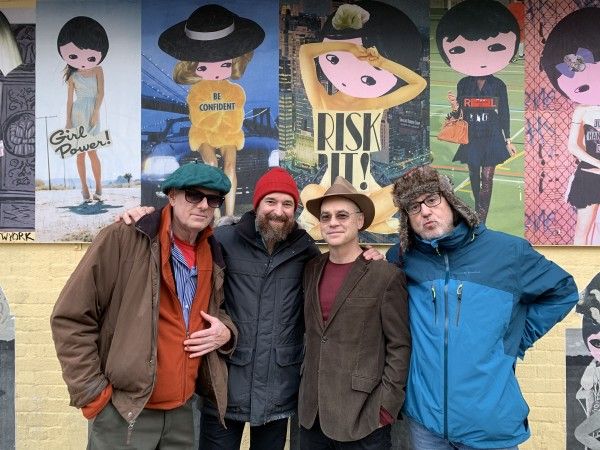 New Bojaira: Mark Holen, Alfonso Cid, Tim Ferguson and Jesús Hernández. Photo by Simone Herrera.